The Singlet T-shirt
Applicable for all runners
Experience the vibrant spirit of the Techcombank Hanoi Marathon with our Singlet T-shirt. Its striking red hue and symbolic ancient dragon design inspire participants to conquer the race with unwavering determination, while paying homage to Thang Long – Hanoi's rich 1000-year history.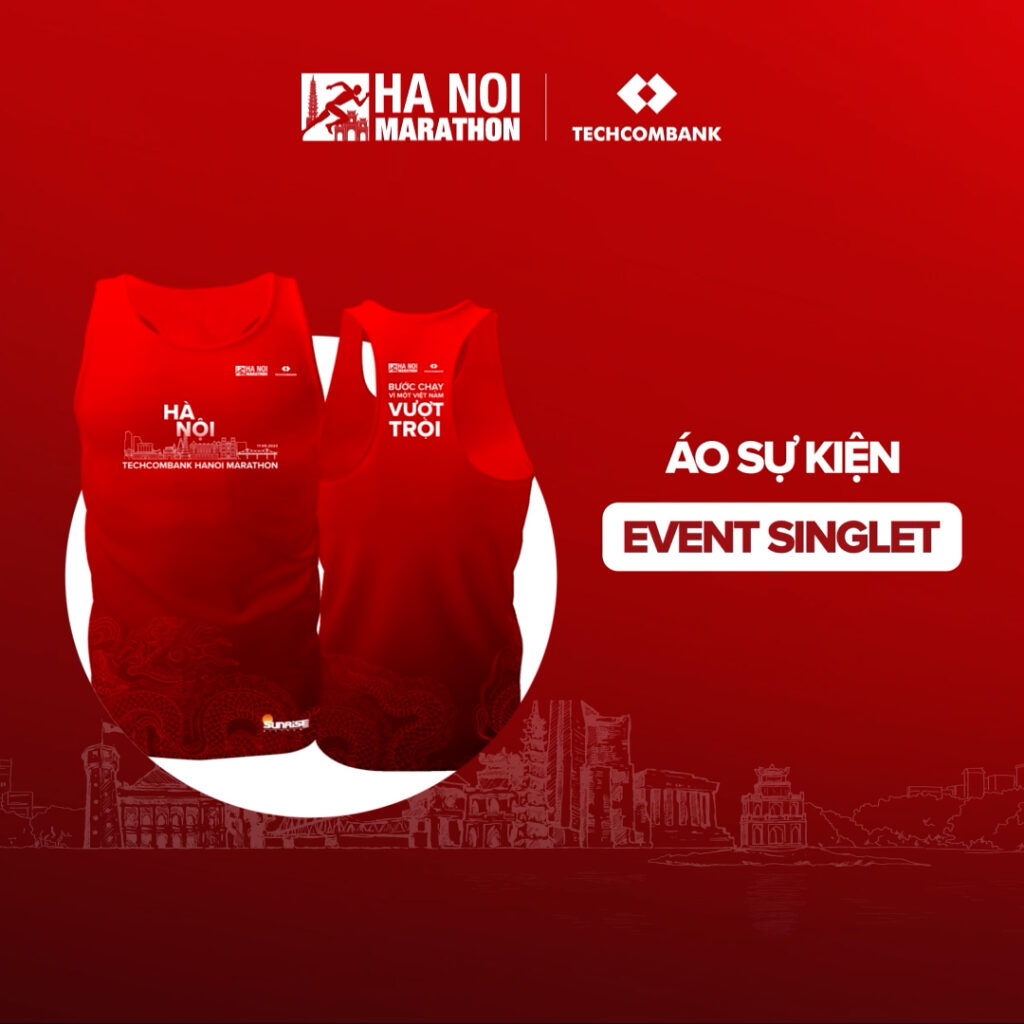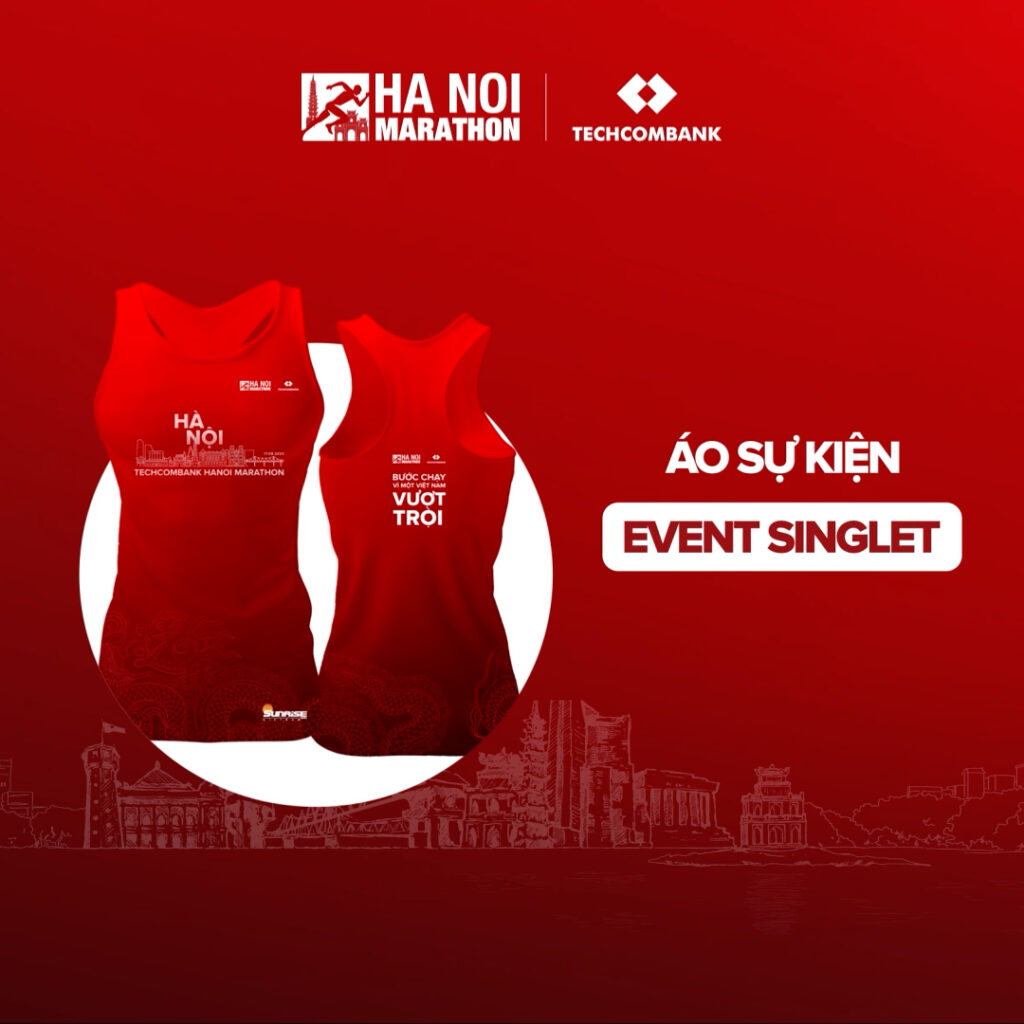 Medal
Applicable for finishers of all distances
Our finisher's medal goes beyond being a mere symbol of victory. It embodies national pride and the aspiration for a thriving Vietnam. Featuring iconic landmarks from Hoan Kiem Lake to Nhat Tan Bridge, it represents the harmonious blend of tradition and modernity in the capital city. The medal's copper yellow hue symbolizes fresh energy and prospects, encapsulating hope for a brighter future.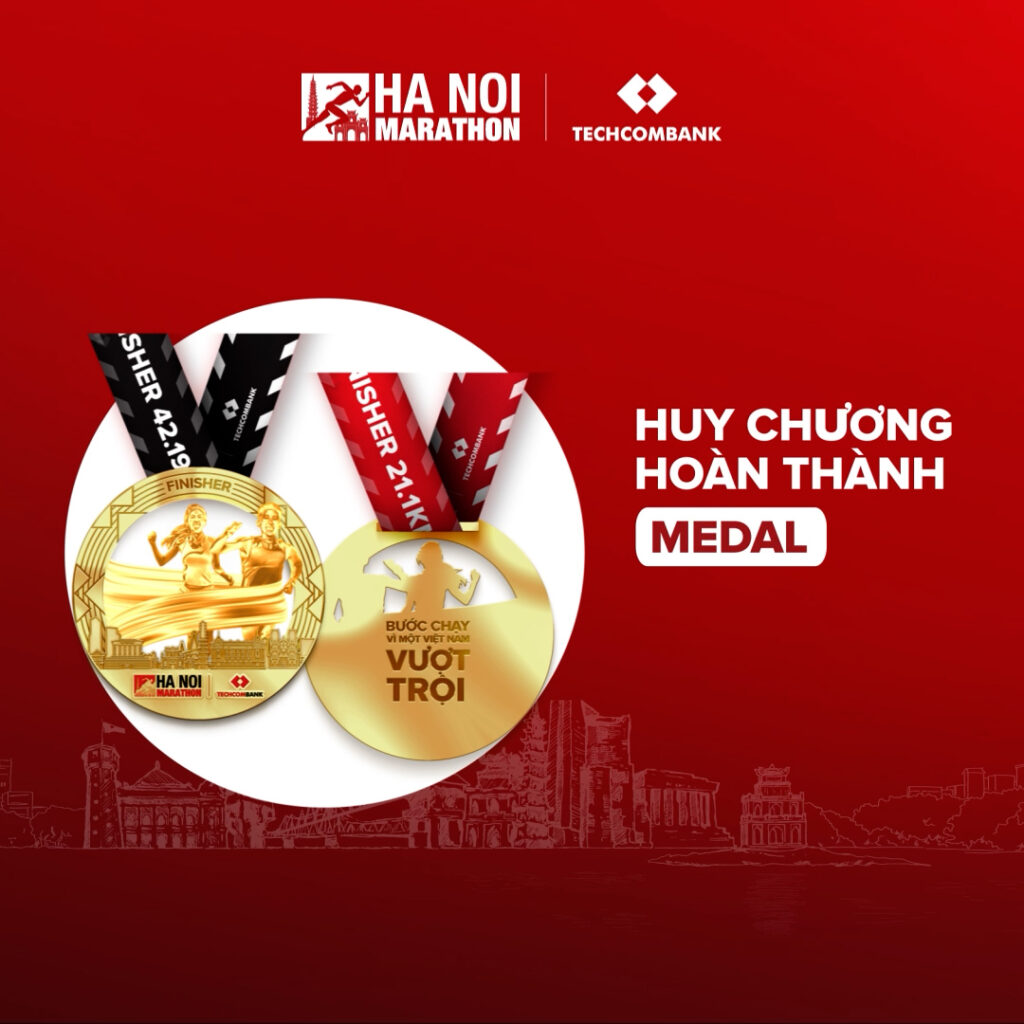 Finisher Shirt
Applicable for Marathon Distance Finishers Only
Completing a marathon is an extraordinary achievement, with only about 1.1 million people accomplishing this feat each year, according to a survey by the International Institute for Race Medicine – IRM. Our exclusive Finisher Shirt celebrates this accomplishment and reflects the cultural heritage of Hanoi, a city steeped in a thousand years of history. Adorned with iconic landmarks and the ancient dragon, it is a testament to your remarkable journey.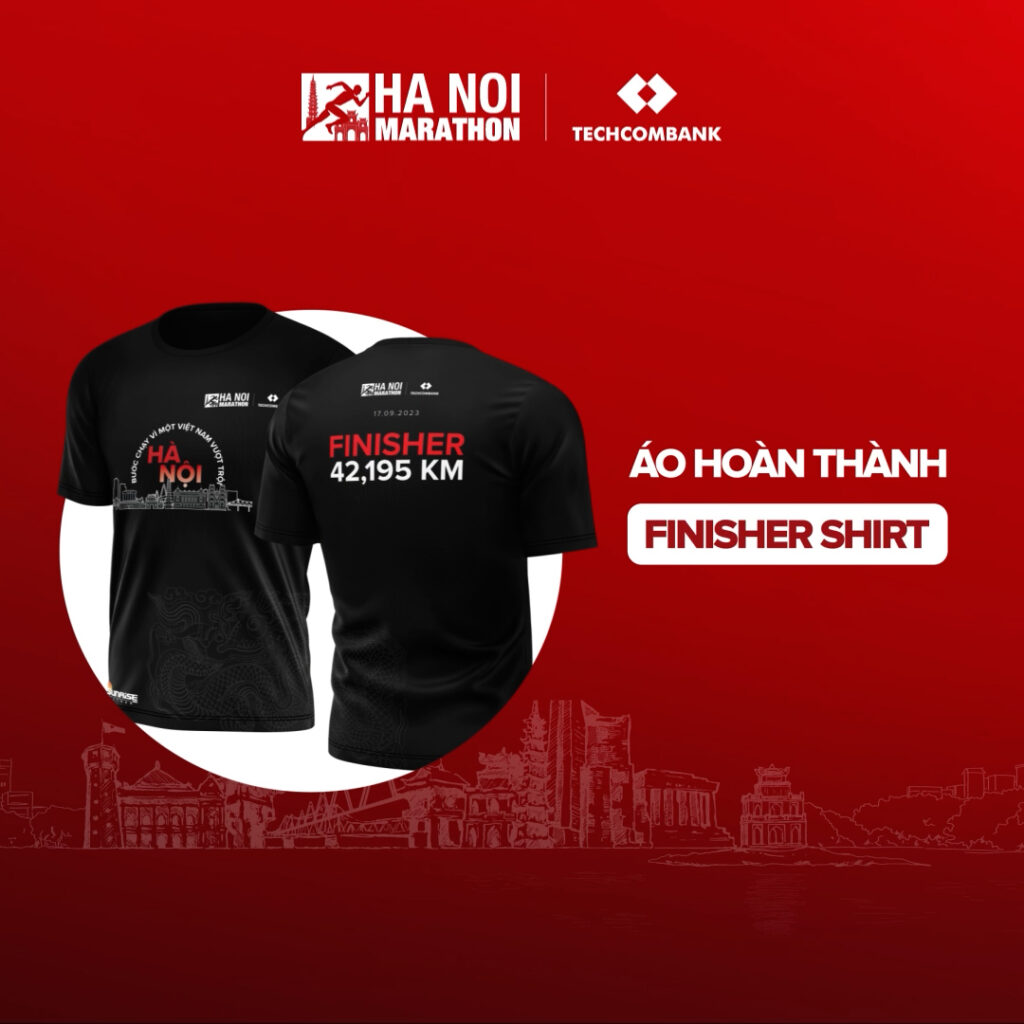 View more:
CORPORATE CHALLENGE REGISTRATION