Receive a 10% discount by applying the promo code "PREORDER10" when you pre-order and make the payment through this link: https://bit.ly/2023HNM_PREORDER
>> Promo code validity: From August 08th until 18:00 on August 25th, 2023.
>> Ordering instructions can be found here:
https://bit.ly/2023HNM_PREORDER_INSTRUCTION
With the aspiration to introduce products that carry the essence of the event while showcasing affection and pride for our millennia-old capital, the Organizing Committee takes pride in unveiling the Exclusive Collection dedicated to the 2nd Edition.
The items in this collection feature designs that showcase Hanoi's iconic landmarks. Crafted using soft and lightweight materials, these items will provide extensive versatility that will make them suitable for both children and adults alike.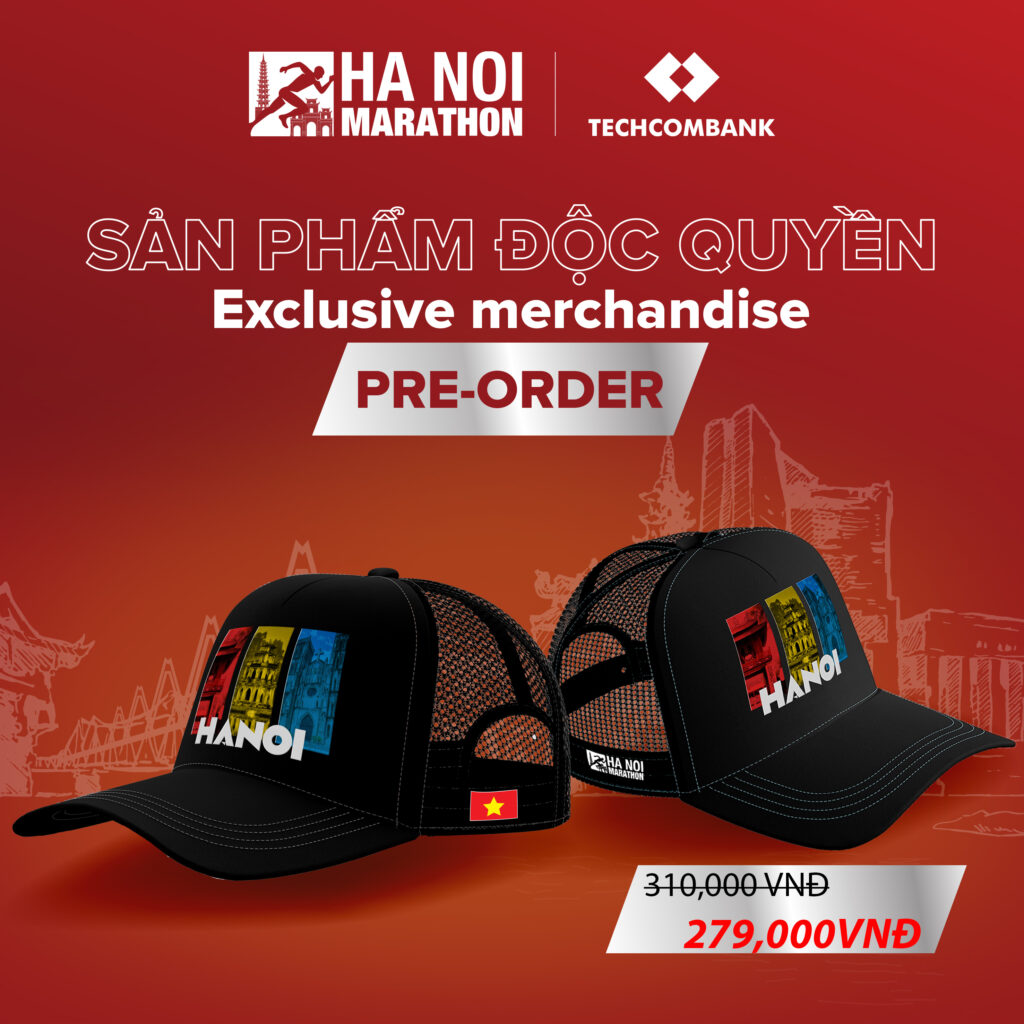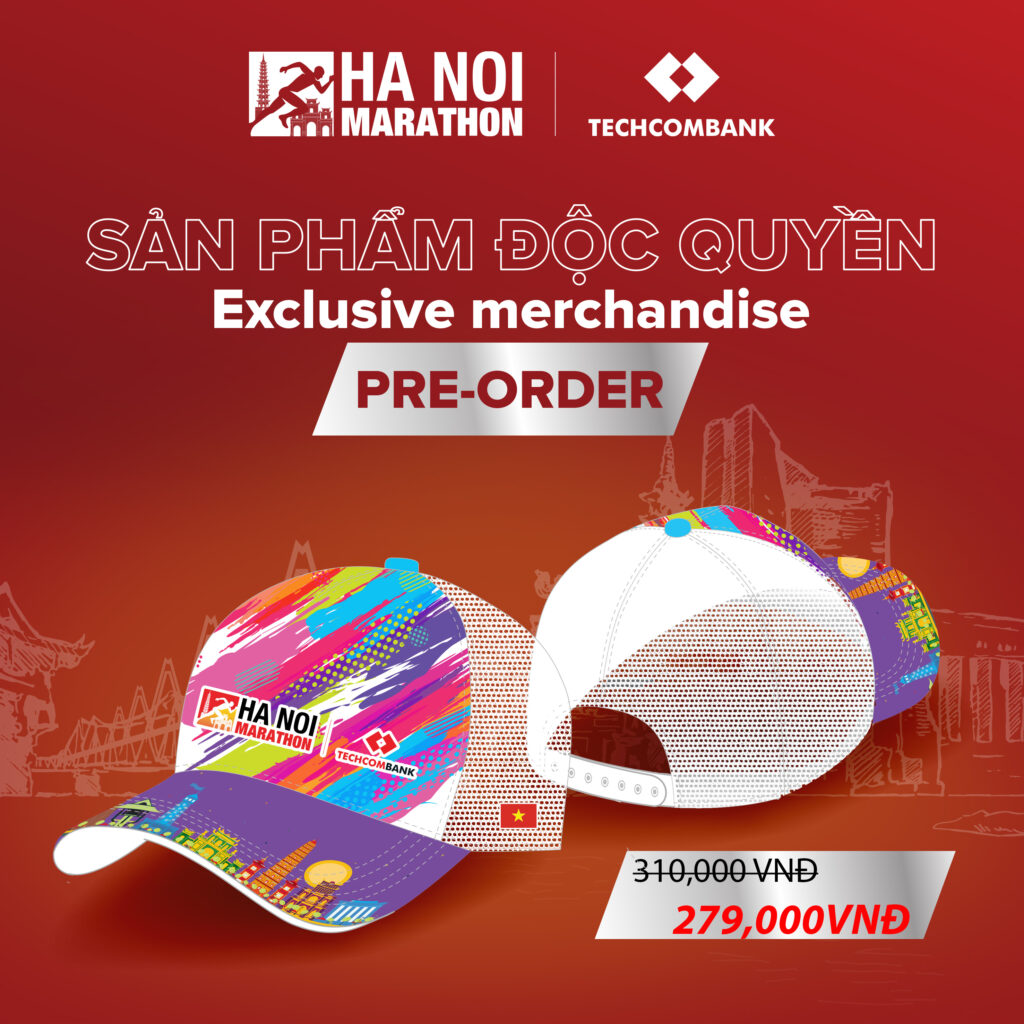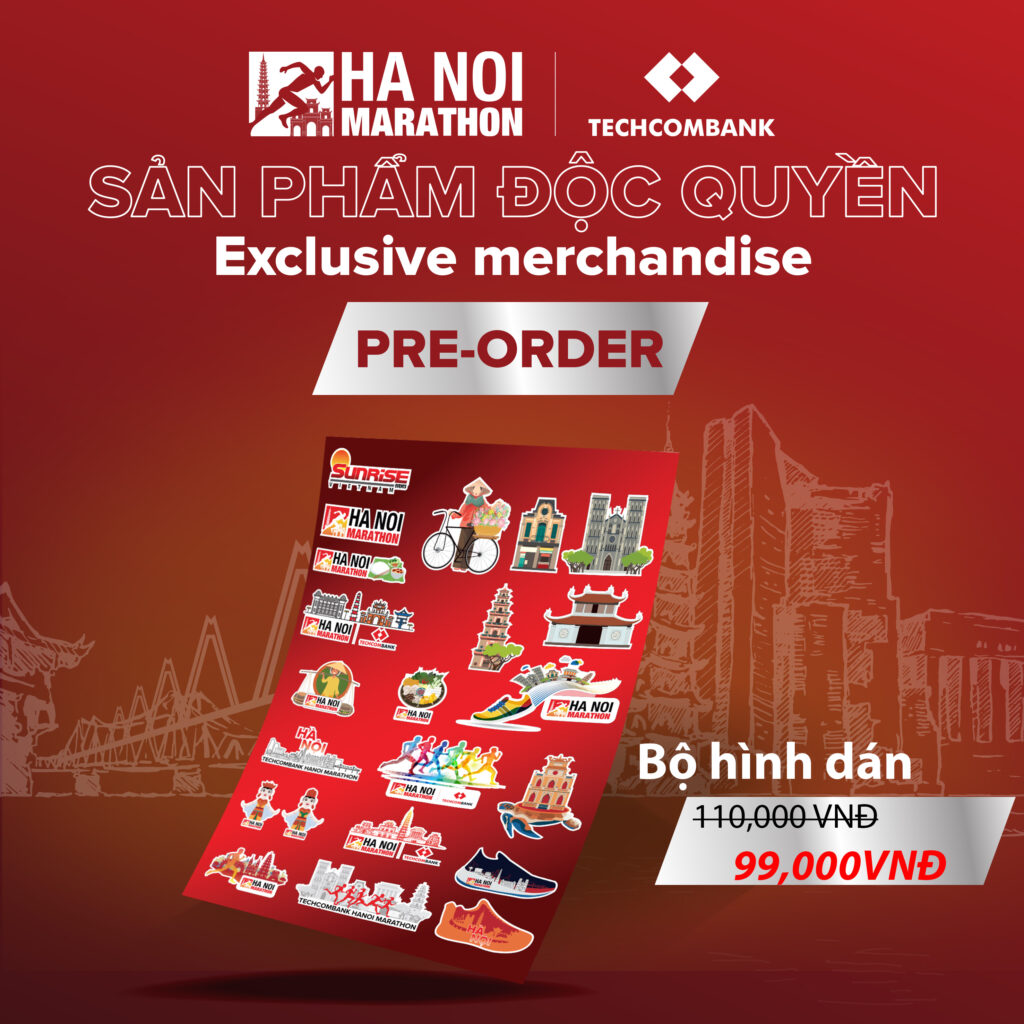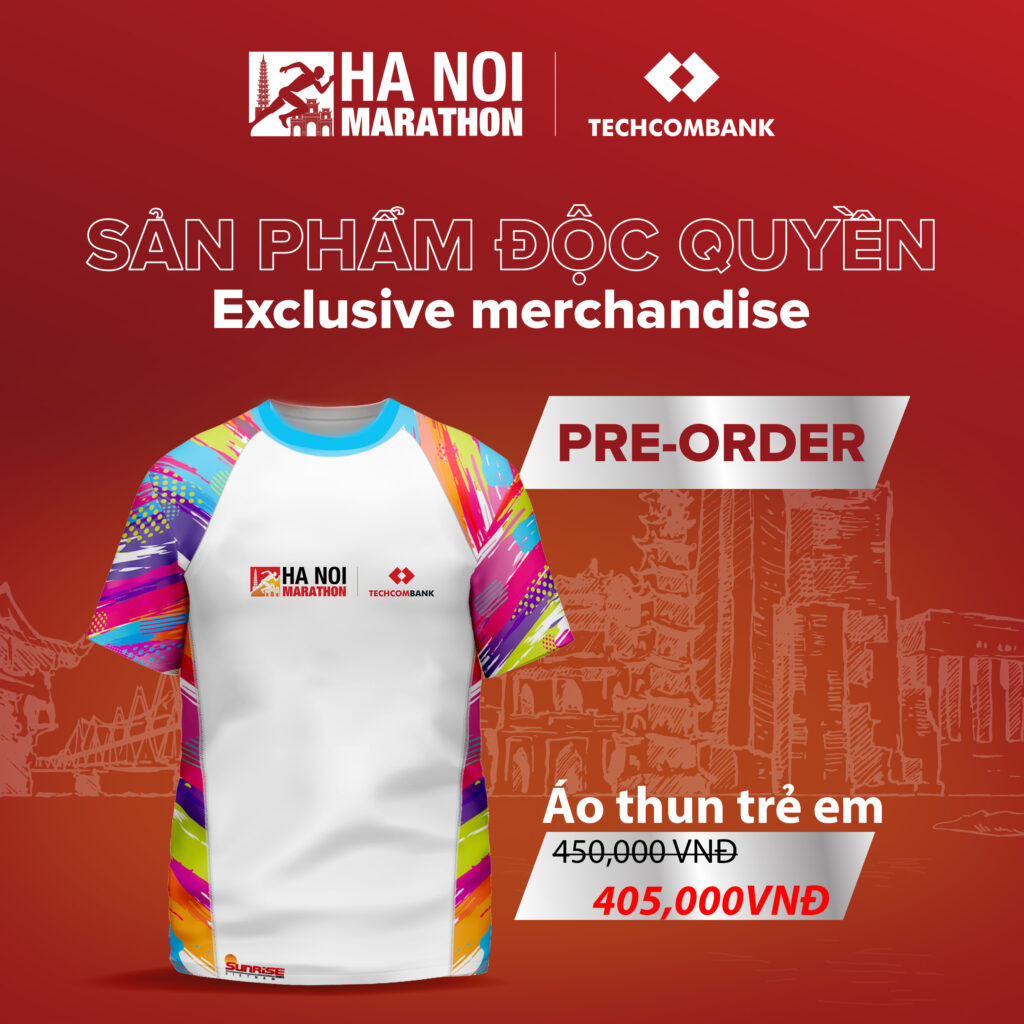 Moreover, we are offering a special promotion with the code 'PREORDER10,' which provides a 10% discount for pre-orders and payments made from August 8th until 18:00 on August 25th, 2023.
Don't miss this chance to order your exclusive items and get ready to join us in one of the most prestigious sporting events in Hanoi – the 2nd Edition of the Techcombank Hanoi Marathon on September 17, 2023!