Notable First Edition Highlights
• Total cash prize up to 𝟰𝟮𝟱,𝟬𝟬𝟬,𝟬𝟬𝟬 𝗩𝗡𝗗 – the biggest prize purse in Hanoi and second biggest in Vietnam (only after the first biggest is Techcombank Ho Chi Minh City International Marathon).
• The first 𝘀𝗰𝗮𝗹𝗮𝗯𝗹𝗲 𝗽𝗼𝗶𝗻𝘁-𝘁𝗼-𝗽𝗼𝗶𝗻𝘁 route around the capital with 𝗱𝗶𝗳𝗳𝗲𝗿𝗲𝗻𝘁 𝗦𝘁𝗮𝗿𝘁 𝗟𝗶𝗻𝗲 and 𝗙𝗶𝗻𝗶𝘀𝗵 𝗟𝗶𝗻𝗲 that has been designed to accommodate over 20,000 runners as the event grows over the next few years.
• The course has been certified by the 𝗔𝘀𝘀𝗼𝗰𝗶𝗮𝘁𝗶𝗼𝗻 𝗼𝗳 𝗜𝗻𝘁𝗲𝗿𝗻𝗮𝘁𝗶𝗼𝗻𝗮𝗹 𝗠𝗮𝗿𝗮𝘁𝗵𝗼𝗻𝘀 𝗮𝗻𝗱 𝗗𝗶𝘀𝘁𝗮𝗻𝗰𝗲 𝗥𝗮𝗰𝗲𝘀 (𝗔𝗜𝗠𝗦) for all four distances: 5km, 10km, Half Marathon and Marathon. Athletes can use their personal results to participate in International Marathons.
• Running through 𝟱 districts and 𝟯𝟵 landmarks in Hanoi that fulfills you with the timeless beauty of the capital from the ancient to the modern.
• The opportunity to conquer for the first time the 𝗡𝗵𝗮𝘁 𝗧𝗮𝗻 𝗕𝗿𝗶𝗱𝗴𝗲, the largest cable-stayed bridge in Vietnam and a new symbol for a developing Hanoi.
• 𝟱𝟳 aid stations throughout the 4 distances: Marathon, Half Marathon, 10km, 5km
The race is still welcoming national and international runners to experience, conquer and create the "Greater Footprint" in the first edition.
THE 2ND EDITION OF TECHCOMBANK HA NOI MARATHON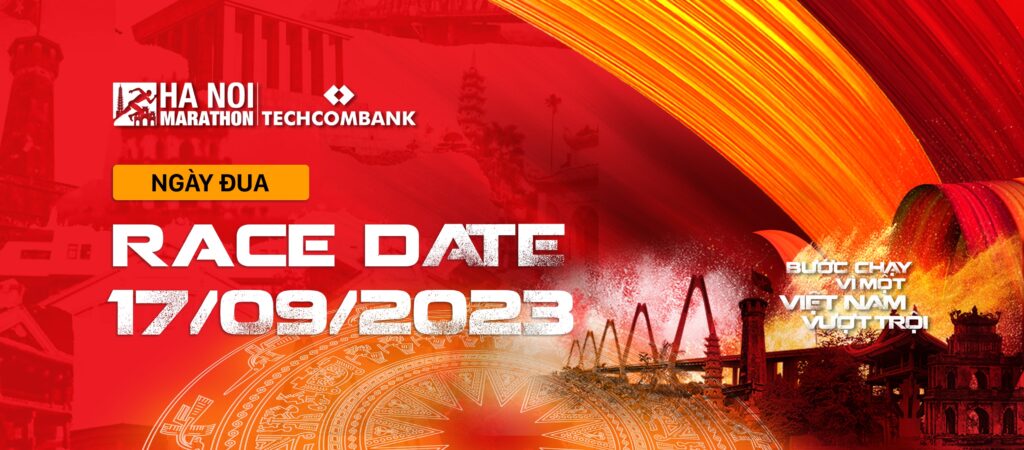 View more:
CORPORATE CHALLENGE REGISTRATION