Starting a running habit is a great way to create a healthy lifestyle and improve your health. We hope these 5 tips will be helpful for our newer runners in the community.
Invest in proper running shoes: A suitable pair of shoes is required to provide adequate cushioning and support, making your strides more comfortable and preventing injuries down the line.
Choose a suitable running plan: Please refer to the 7-WEEK RUN-WALK PLAN in the table below to keep yourself running and help your body gradually adapt to high-intensity exercises.

Find your ideal running locations: By mapping out safe and cool areas with plenty of trees near your home or workplace, you can practice regularly and adhere to a training plan even when the sun is a bit too hot.
A good warmup before running: Doing so prepares your muscles and increases oxygen and blood flow throughout your body, and helps reduce the risk of injury.
Find a group or bring some friends: Joining a running club, running with friends or colleagues, or participating in marathon events can enhance your enjoyment of running and provide opportunities to track your progress and assess your training results.
(Source: Runnersworld.com and everydayhealth.com)
REFERENCES 7-WEEK RUN/WALK PLAN FOR BEGINNERS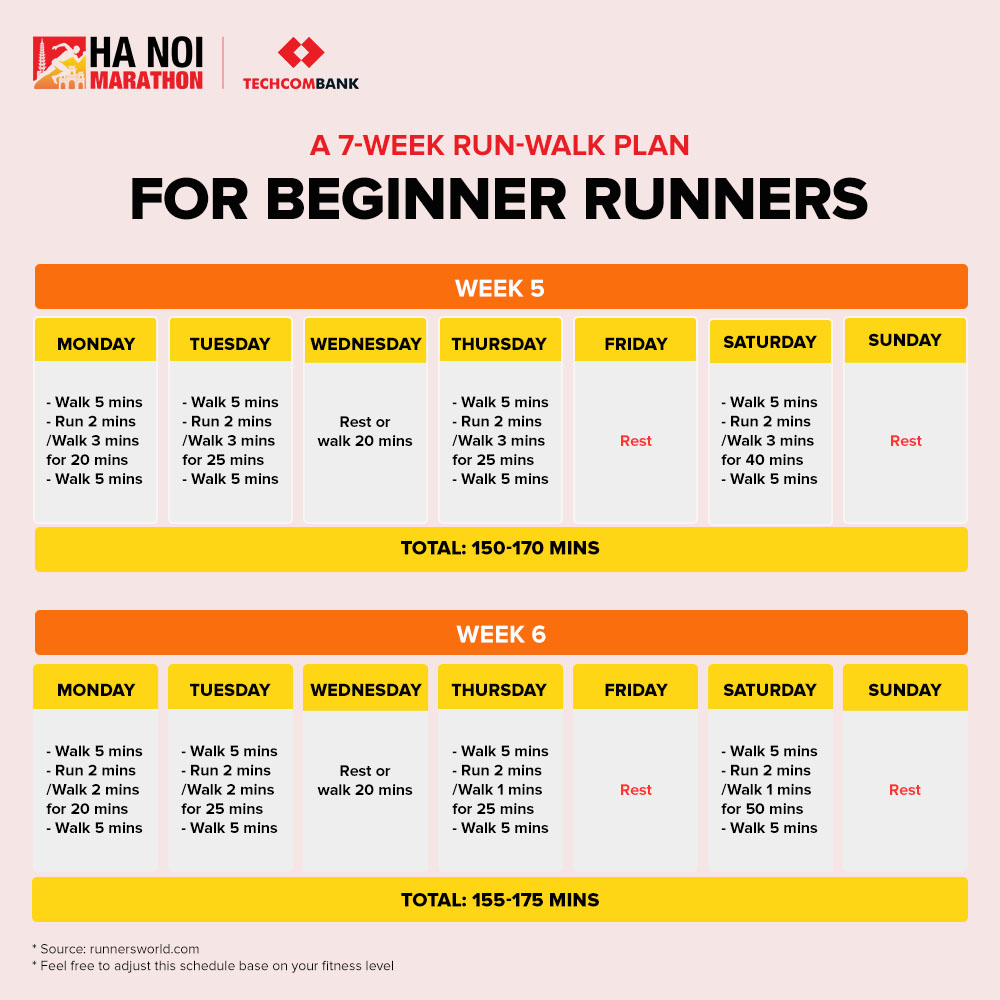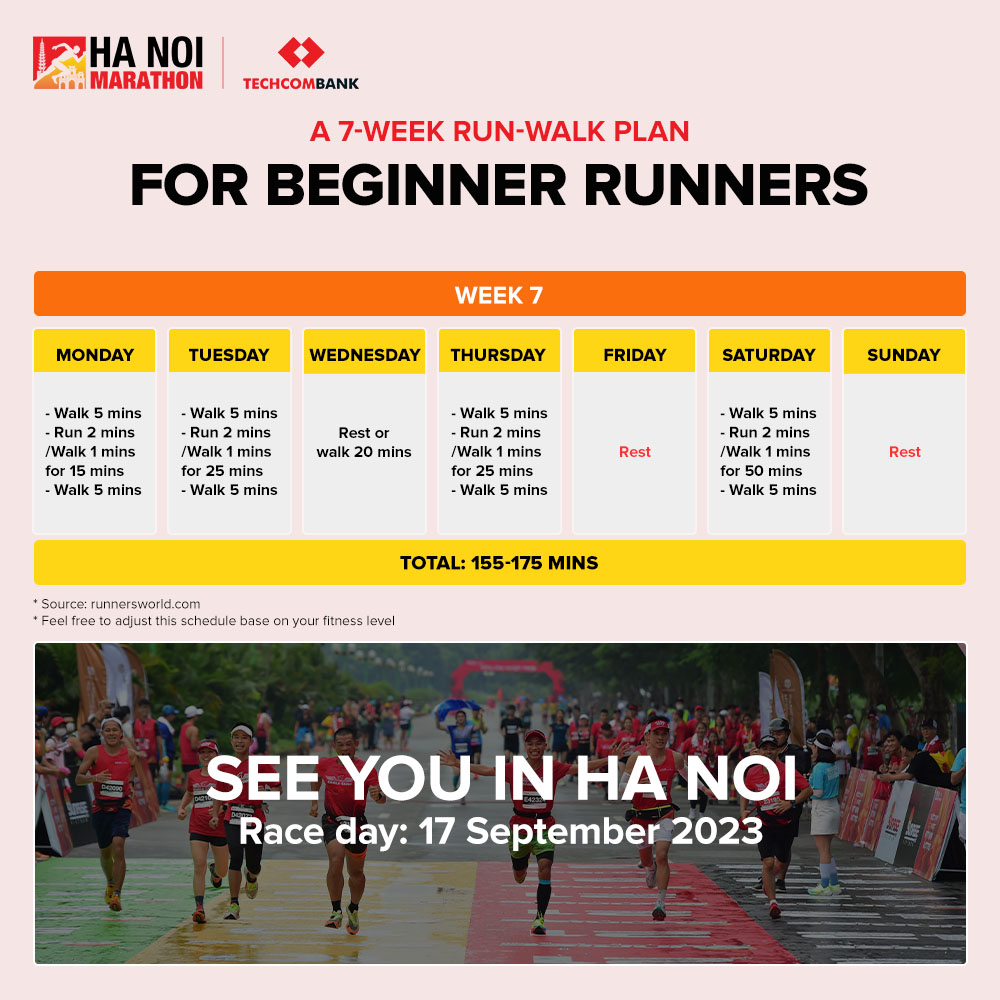 The 2nd edition of the Techcombank Hanoi Marathon is one of the most renowned sporting events in Hanoi, offering a unique opportunity to join thousands of other runners in exploring the capital's beauty during the serene early morning in autumn.
Set your goals and take part in the Techcombank Hanoi Marathon on September 17th, 2023: