Registration Is Closed
We are pleased to announce that the registration platform for the Inaugural Techcombank Ha Noi Marathon has officially closed at 12h00 on September 18, 2022! Thank you for the companionship and trust of all our Athletes, we are looking forward to seeing you at the event week from September 23-25, 2022 in Hanoi Capital.
With all our efforts to bring the best experience to athletes, we hope that the following information will be useful and can ease your worries and concerns:
1. 𝗘𝗺𝗮𝗶𝗹 𝗜𝗻𝘀𝘁𝗿𝘂𝗰𝘁𝗶𝗼𝗻𝘀 𝗳𝗼𝗿 𝗥𝗮𝗰𝗲 𝗞𝗶𝘁 𝗣𝗶𝗰𝗸 𝗨𝗽 𝗣𝗿𝗼𝗰𝗲𝘀𝘀 𝘄𝗵𝗶𝗰𝗵 𝗰𝗼𝗻𝘁𝗮𝗶𝗻𝘀 𝗤𝗥 𝗖𝗼𝗱𝗲:
The Email Instructions for Check-in Process which contains your QR CODE has been sent. Please check your inbox or spam for this email.
Group registrations that planned to have a representative to check-in and receive the Race Kit for the entire group will receive a separate instruction. Kindly contact your team leader for more information.
2. 𝗖𝗵𝗲𝗰𝗸-𝗶𝗻 & 𝗥𝗮𝗰𝗲 𝗞𝗶𝘁 𝗣𝗶𝗰𝗸 𝘂𝗽 𝗔𝘂𝘁𝗵𝗼𝗿𝗶𝘇𝗮𝘁𝗶𝗼𝗻 𝗶𝗻𝘀𝘁𝗿𝘂𝗰𝘁𝗶𝗼𝗻:
In case you need to authorize to receive BIB, you need to complete the Authorization Form and the authorizer needs to ensure the required information according to the instructions in the link below.
>> Detailed authorization instructions: https://bit.ly/HNM2022_AUTHORIZATIONINSTRUCTION
3. 𝗜𝗻𝗳𝗼𝗿𝗺𝗮𝘁𝗶𝗼𝗻 𝗮𝗯𝗼𝘂𝘁 𝗮𝘁𝗵𝗹𝗲𝘁𝗲'𝘀 𝗕𝗜𝗕 𝗻𝘂𝗺𝗯𝗲𝗿:
Athletes will only know your BIB after completing the Check-in procedure and receiving the Race Kit within the time frame specified at the event.
>> Take a quick look at the process here: https://bit.ly/HNM2022_RackitPickUpProcess
4. 𝗘𝘃𝗲𝗻𝘁 𝘀𝗰𝗵𝗲𝗱𝘂𝗹𝗲:
Ensure to follow our event schedule and other exciting and useful activities at Marathon village which is our inseparable puzzle to complete the whole experience of the Sport festival – The Inaugural Techcombank Ha Noi Marathon.
>> View Event schedule at: https://bit.ly/HNM2022_EVENT-SCHEDULE
Once again, we sincerely thank all athletes for their patience and companionship. See you all at the finish line with a great first season win!
GIẢI HÀ NỘI MARATHON TECHCOMBANK MÙA THỨ 2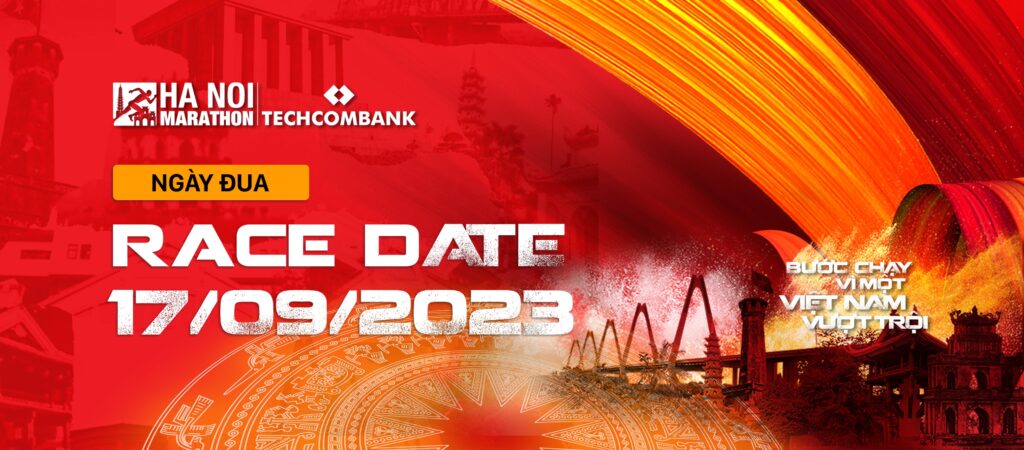 XEM THÊM: