* GUNTIME:
Refers to the time it takes to finish a race from when the starter's gun is sounded until crossing the finish line, irrespective of when the competitor actually starts running.
* CHIPTIME:
– Refers to the time which it takes an individual to cross the start line and finish line.
– It excludes how long it takes you to cross the start line after the gun goes.
– Your Chip/Timing Device will already be attached to your Race BIB when you receive it in your Race Kit bag. Please DO NOT fold, remove, or damage the time chip in any way.
* HOW WE USE THE TIMINGS IN THE RACES:
– GUNTIME: the basis for determining the prizes at the distances.
– CHIPTIME: is used to calculate individual performances.
Understanding the timing methods is important as they will help you identify and access your achievement in a quick and easy way after completing the race.
Are you ready to become one of the high-achieving athletes at the Inaugural Techcombank Ha Noi Marathon?
Get practising so you can create a GREATER FOOTPRINT for yourself.
(𝘚𝘰𝘶𝘳𝘤𝘦 = 𝘙𝘶𝘯𝘯𝘦𝘳𝘴𝘸𝘰𝘳𝘭𝘥 & 𝘝𝘦𝘳𝘺𝘸𝘦𝘭𝘭𝘧𝘪𝘵)
THE 2ND EDITION OF TECHCOMBANK HA NOI MARATHON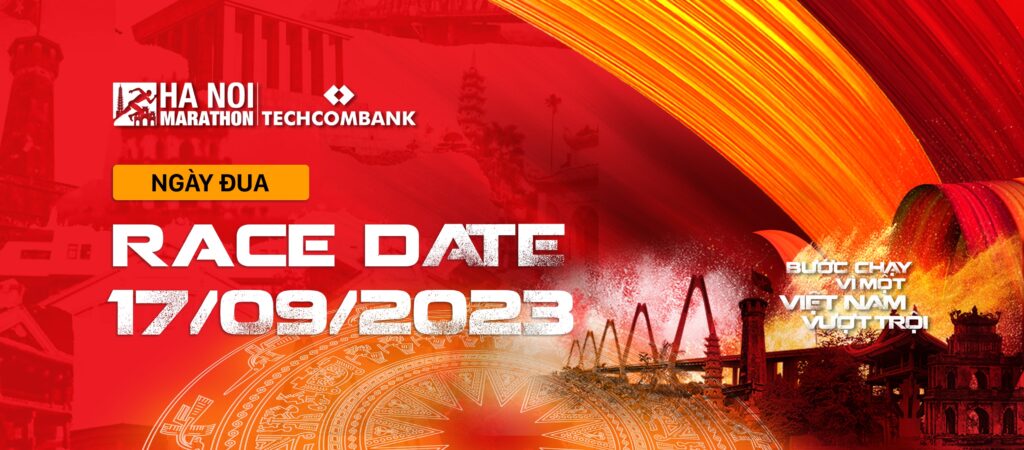 View more:
CORPORATE CHALLENGE REGISTRATION