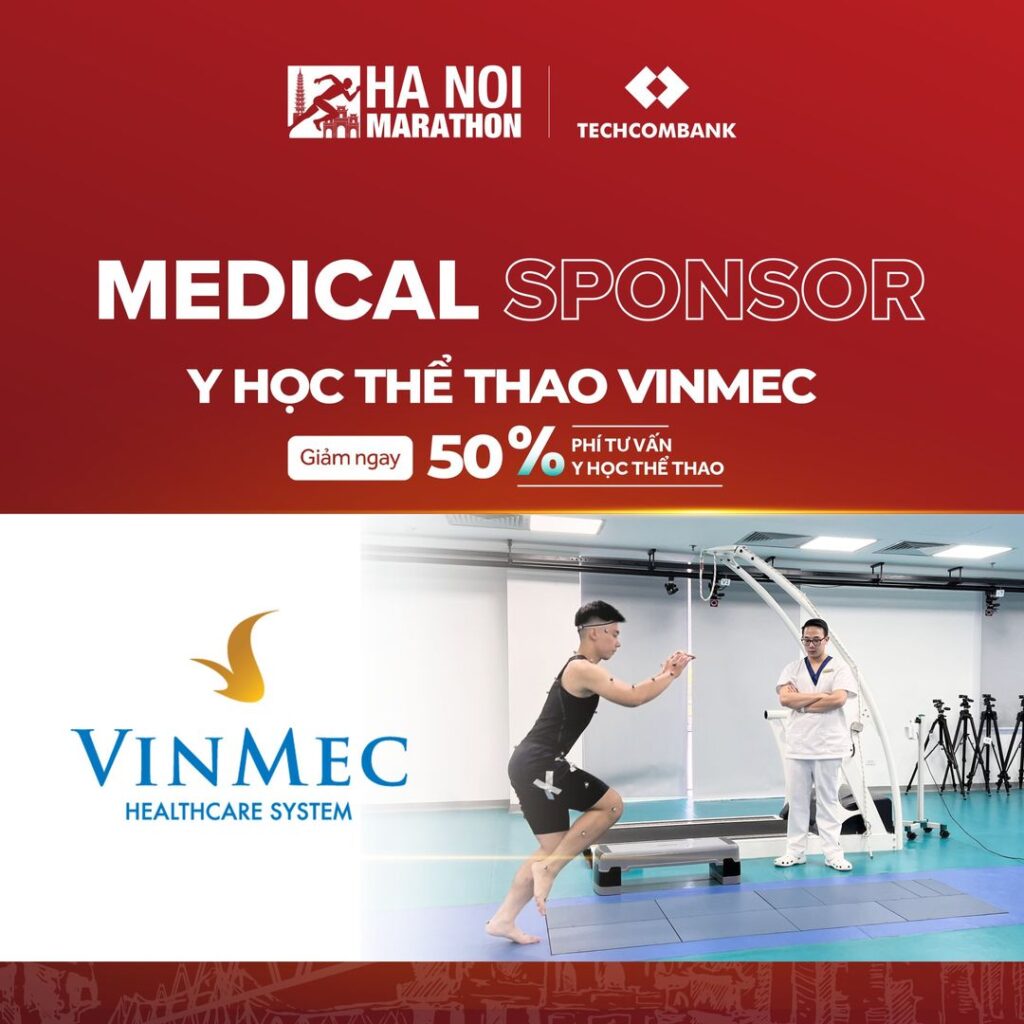 Transforming Mindsets, Attaining Milestones with Vinmec Sports Medicine at the 2nd Techcombank Ha Noi Marathon!
We are excited to announce Vinmec Sports Medicine as our medical sponsor, providing complete support for all participants in the 2nd edition.
Vinmec Sports Medicine leads the way in Vietnam with its international standard Motion Lab System, reshaping clinical diagnosis through precise movement analysis. This enables semi-professional sports players in Vietnam to benefit from individualized and quantified examination, treatment, injury prevention, and performance enhancement, mirroring the experiences of professional athletes worldwide.
During the event week from September 15th to 16th, 2023, at the Expo area, participants can explore Vinmec's booth and avail of exclusive discounts on international-standard Sports Medicine consultations offered by a team of renowned doctors and experts..
👉 Secure your incentives by registering online using this link: https://bit.ly/47KJhI9.
In addition, on September 17, 2023, after runners complete the race and enter the Recovery Area, don't miss the opportunity to visit Vinmec's booth. Here, you'll receive essential first aid for injuries and enjoy the benefits of cold water compresses, foot bath floats, and cutting-edge medical equipment to relax after your race.
Wishing all athletes a safe race day and good results!