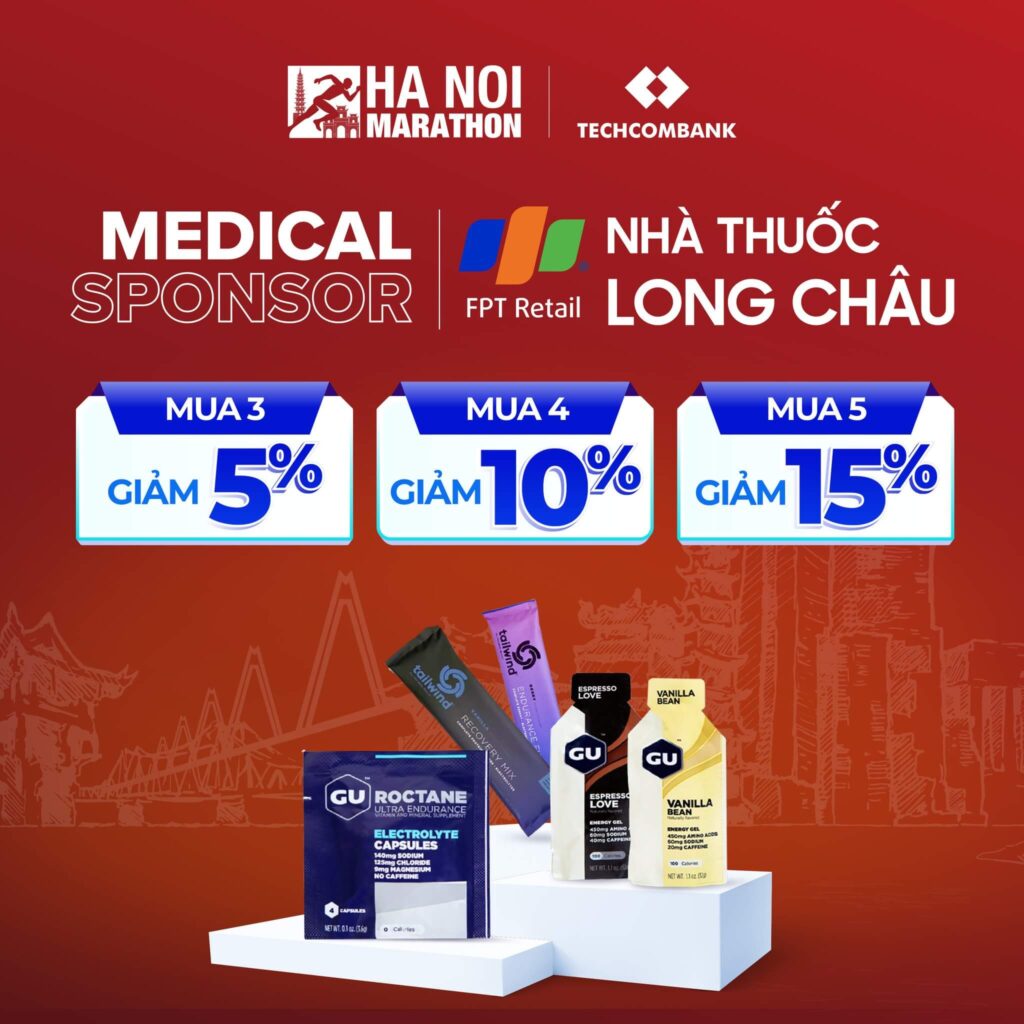 AUTHENTIC NUTRITION FROM OUR MEDICAL SPONSOR, FPT LONG CHAU!
FPT Long Chau pharmacy chain has marked the milestone of 1350 pharmacies, covering all 63 provinces and cities nationwide in August. Thanks to that, Long Chau reaches more customers and expands community health care. This is always the top goal in the process of formation and development.
At the 2nd Edition of the Techcombank Hanoi Marathon, Long Chau will provide authentic nutrition with a variety of flavors, providing immediate energy to help you prepare effectively for the main race on September 17, 2023.
Moreover, Long Chau presents attractive incentives to athletes and participants who buy nutritional products at the Long Chau booth in the Exhibition Area between September 15 and 16, 2023.
👉 Learn more about the product here: https://nhathuoclongchau.com.vn/khuyen-mai/dinh-duong-van-dong
See you at the upcoming event week!