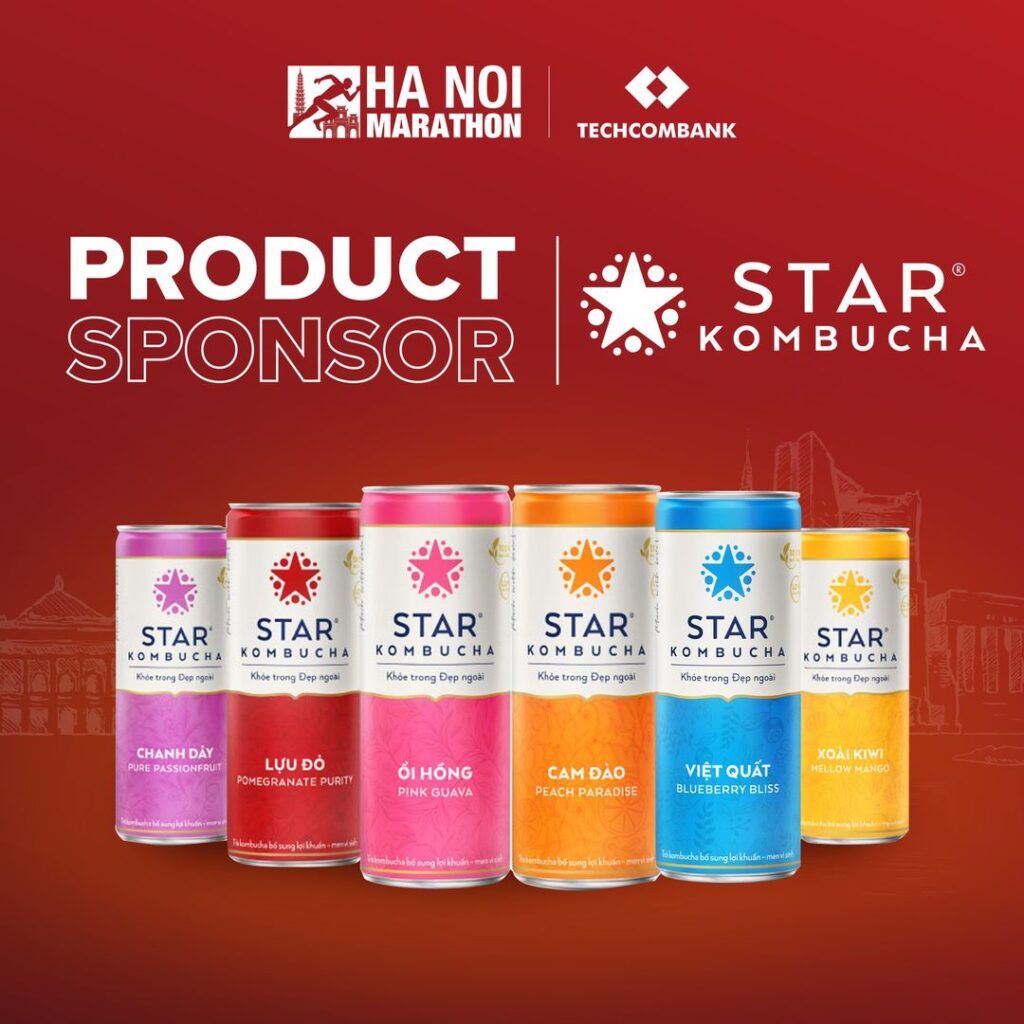 STAR KOMBUCHA FUELS ENERGY, ENDURANCE TO CONQUER THE 2ND EDITION OF THE TECHCOMBANK HANOI MARATHON.
With promise to be a powerful "ally" for athletes to conquer every journey, Star Kombucha offers a Fermented drink for health and beauty from September 15th to September 17th, 2023 at the brand's booth in the Expo Area
Star Kombucha is a health & beauty fermented tea with 100% natural ingredients from tea, SCOBY natural yeast, natural fruits, and herbs rich in Probiotics, Organic Acids, Antioxidants, Vitamin B, Polyphenols, EGCG,
Not only is Star Kombucha a beneficial drink for athletes before and after workouts, but it's also known as a beverage rich in health benefits and beauty enhancement. It supports immunity, aids digestion, assists in weight management, promotes skin beauty, and revitalizes energy.
Don't forget to visit the Star Kombucha booth at the event to experience the product and receive exclusive offers!
See you at the exciting event week from September 15th to 17th, 2023 in Hanoi Capital
—————
Find out and buy Star Kombucha right now at::
► Supermarkets: Big C, Emart, Mega Market, K-Market, An Nam Gourmet, Coopmart, Aeon, Winmart+,…
► Convenience stores: GS25, 7-Eleven, Circle K
► Shopee: https://shopee.vn/starkombucha
► Lazada: https://www.lazada.vn/shop/star-kombucha
► Tiki: https://tiki.vn/cua-hang/star-kombucha-official-store