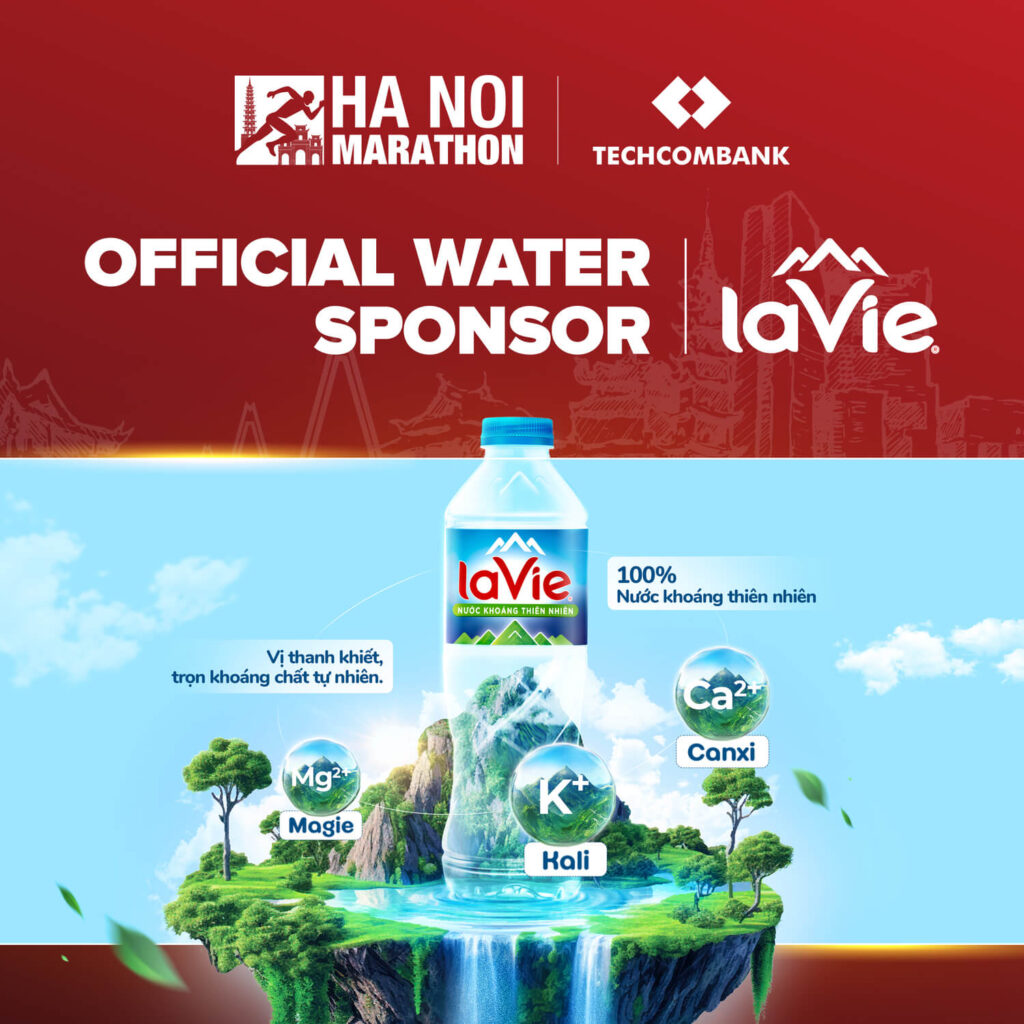 POSITIVE POWER OF NATURE REGENERATING YOUR BODY & MIND TO CONQUER ALL DISTANCES WITH OFFICIAL WATER SPONSOR LAVIE!
Originated from a 20,000-year-old source of precious minerals, La Vie natural mineral water maintains its pure taste with six essential minerals, offering Positive Power of Nature to regenerate your body and mind to conquer all distances in the 2nd Techcombank Ha Noi Marathon.
By indulging in occasional sips of cool, natural mineral water, La Vie assists in keeping you hydrated on your journey through the Capital's pleasant autumn district. It also revitalizes your stored energy, enabling you to embrace each moment and successfully complete the race.
Unite with La Vie and experience the serenity of nature as you conquer the running race on September 17, 2023!