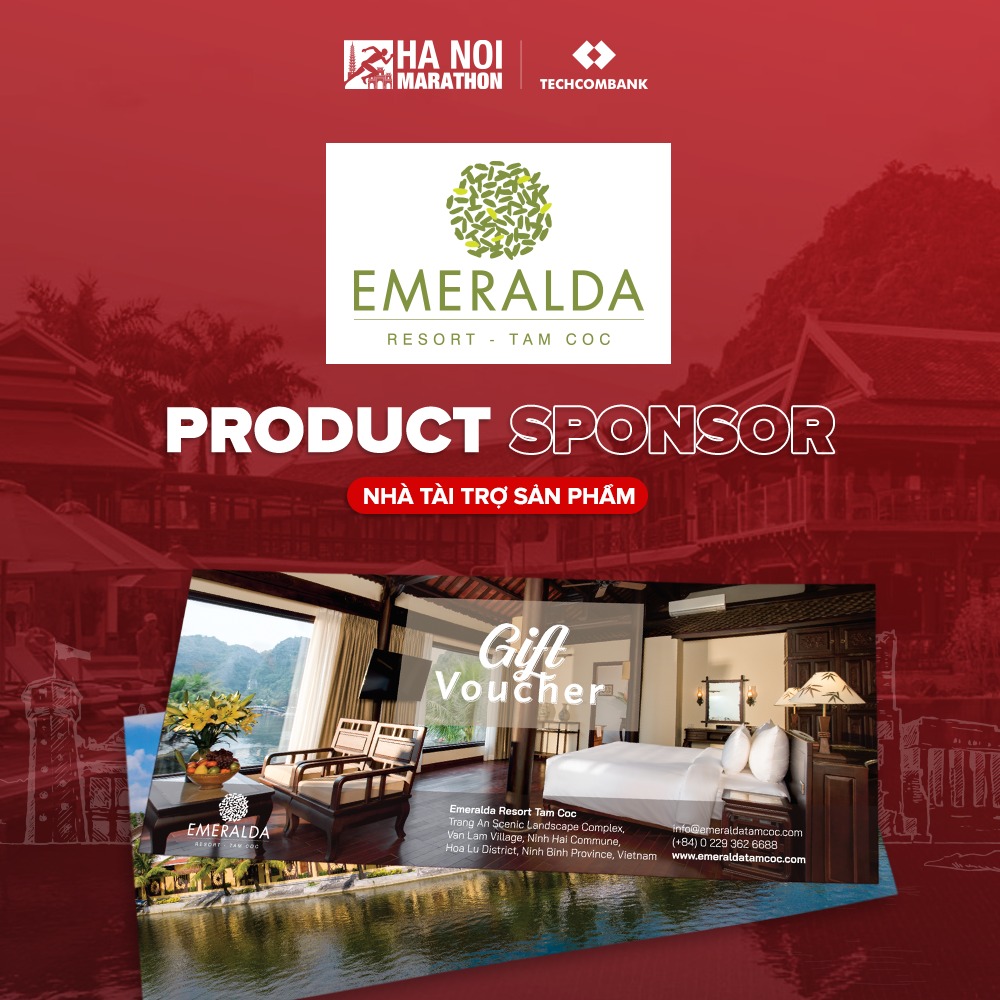 With its prime location right next to the Tam Coc wharf, Emeralda Resort Tam Coc stands out like a luxurious mansion from the ancient capital region. It embraces traditional architecture that exudes the beauty and refinement of the old Northern aristocracy. The design takes inspiration from the ancient 5-bay and 7-bay houses, featuring high wooden ceilings intricately adorned with delicate patterns, and sturdy tall columns that reflect the social status of the homeowners.
Emeralda Resort Tam Coc is divided into two areas: the island and the peninsula, housing a total of 86 rooms, including Superior, Deluxe, Premium Deluxe, and Imperial room categories. These rooms are harmoniously designed with interior furnishings entirely crafted from wood. They are embellished with a set of four-panel paintings, flower vases, and tea sets made from premium glazed porcelain with elegant floral patterns. This design transports guests on a journey through time, immersing them in a lifestyle characterized by opulence and grandeur, yet maintaining a sense of grace and sophistication.
Especially Emeralda Resort Tam Cốc, our product sponsor, is offering gift vouchers worth 5,300,000 VND per night to the Top 03 male and female Half Marathon Age Group Overall the 2nd Edition of the Techcombank Ha Noi Marathon.
We eagerly anticipate your presence during event week from September 15th to 17th, 2023, and wish you a day of success on race day!